KAREN BIDDLE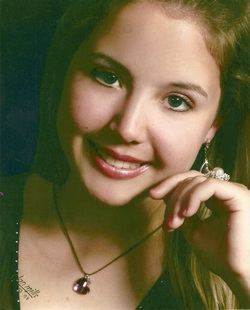 David Chapman: Coach, Friend, and Talented Musician

As a voice coach, David started working with me when I was a freshman in college. He helped me prepare for many voice programs including "Crittenden Opera Workshop", "Eastman Sings", and "Finding Truth in Singing". He taught me to access my higher register and to find notes which I had never realized were in my range! David shared with me the importance of knowing not only poetic, but also literal translation to bring the characters fully to life!

As a friend, David made certain that I was always performance-ready for my recitals. He provided priceless emotional support when my mother passed away. At the end of every coaching session there was always time to share and to catch up on life's happenings.

As a musician David is one of the hardest workers I know. He practiced not only for accuracy, but also to successfully play the passion of each individual composition.

I am blessed to have worked with and known David Chapman. He is an amazing man who has made a lasting impression on every life he has touched with his music and his friendship! Karen Biddle

---
Since graduating from Westminster College May 21, 2011 Soprano, Karen Biddle has been teaching private voice and piano lessons through "Music Now", at her residence, through "Back to Rock" (America's Music School) Gaithersburg location, and through "Music Lessons on Skype." She has also worked at Washington, District of Columbia Public School (DCPS) as an aide in the afterschool music program at Thomson Elementary school. During her junior and senior year at Westminster College, she enjoyed the opportunity to teach voice lessons to younger students through an internship program - inspiring in them her same passion for music.

Several years ago, Ms. Biddle joined the staff of Interlochen Center for the Arts Summer Arts Camp where she had the chance to foster the development of younger musicians. She was the winner of Westminster College's annual concerto and aria competition in 2009, and as a performer, she is personally and passionately committed to sharing her love of music with others.

As an instructor, Karen is dedicated to fostering in her students the love of music while also grounding them in the fundamentals of theory and technique. Throughout her college career both David Chapman and Dr. Anne Hagan Bentz were major influences in helping her to develop as a musician. She is very grateful for their support and encouragement.