HEATHER BROWN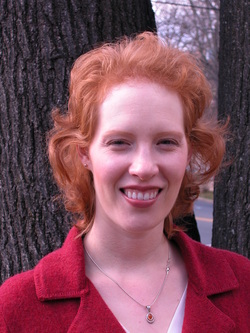 PHOTO BY AGNES MOON
In 2000 I graduated from the University of Maryland Master's in Voice program with a mountain of technical issues. A few months later I had a conversation with a fellow graduate voice student, Lucy Chen, who told me that she had been working with a pianist, David Chapman and that he was actually an amazing voice teacher. Since I still had numerous technical issues to work out, I was lucky that David took me on. Although I was initially skeptical of his technique, gradually I saw that it worked and began to trust it. After a few months of listening he announced to me that I was not, as I previously thought, a lyric soprano or even a mezzo. I was, in fact, a coloratura. He taught me a whole new repertoire.

After several years I had to stop lessons because of my own costly medical issues. When I had not seen him in over a year, David called me and asked, "Why aren't you coming for lessons?" I told him I could not afford it. He said I should come anyway and he would barter with me. I agreed and thereafter I would bring him lunch, after which he would teach me for an hour. With his keen ear he would detect the flaws in my high notes and think up new vocal exercises to improve my sound. His warm presence and wonderful wit always made lessons a pleasure!

In addition to fixing my vocal problems, David connected me with Deni Foster and Dick Berg and together we began doing early music concerts at the Paint Branch UU Church. David also urged me to audition for the Friday Morning Music Club and to take acting classes with Richard Crittenden. He prepared me for competitions and played for many of my performances, never accepting a dime for his masterful accompanying. In October 2010, he played for my wedding.

Although David seemed pleased enough with my progress, sometimes I could not practice because of my TMJ disorder. Ten days before David's benefit concert I am scheduled for jaw surgery. While I am hopeful that the procedure will allow more freedom in my singing, I am very disappointed not to be able to perform on June 9th.

I realize I am just one of a number of musicians who rely on David's vast expertise and insight. So many students are the lucky recipients of his devoted teaching. I join with all of you in wishing the best for his recovery. Heather Brown


---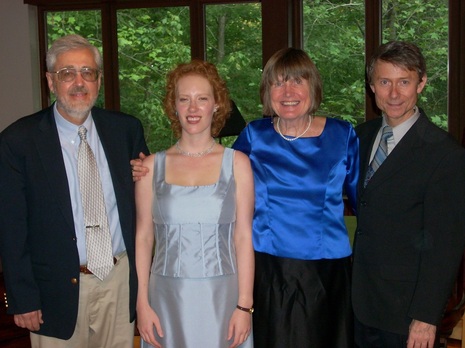 GO FOR BAROQUE CONCERT AT PAINT BRANCH UUC: RICHARD BERG & DENI FOSTER
Soprano Heather Brown discovered only recently that she is a light lyric coloratura soprano. Among her opera roles are Lakmé, Nanetta (Falstaff), Lisette (La Rondine), Silverpeale (The Impresario) and Marie (Fille du Regiment). Heather also sings early music with the chamber ensemble Go for Baroque and performs locally with the Friday Morning Music Club. She has sung at the German Embassy, the Concert Hall in the Clarice Smith Performing Arts Center and at the Mansion at Strathmore.

During her years in the Washington area, Heather has also been a paid soloist and section leader in a number of Catholic churches including the all-professional Schola Cantorum at St. Stephen the Martyr.

Heather received her undergraduate music degree from Binghamton University and a master's degree in Voice Performance from the University of Maryland. David Chapman has been her teacher since 2001. She teaches music history at Montgomery College and gives private lessons near her home.




---