CONTACT US
If you have questions, please call
Listen to the Musi
c at 202-636-8138.
Or send an email to
lttm@listentothemusicdcbc.com
Thank you for visiting our website.
To Music (An die Musik)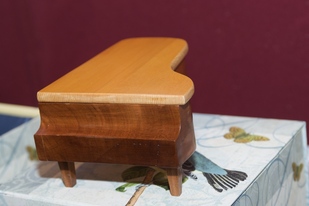 An Die Musik, D 547 - Franz Schubert, music; Franz von Schober, poetry
Oh lovely Muse, in how many grey hours,
When life's fierce orbit ensnared me,
Have you kindled my heart to warm love,
Carried me away into a better world!

How often has a sigh escaping from your harp,
A sweet, sacred chord of yours
Opened up for me the heaven of better times,
Oh lovely Muse, for that I thank you!

---